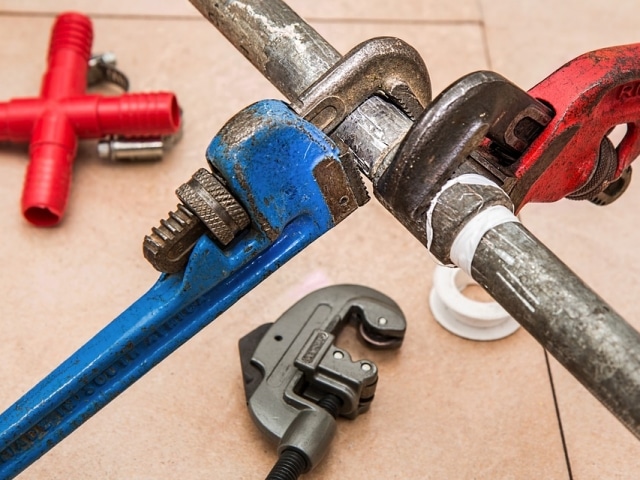 Local Plumbers – How They Can Help You
As a professional plumber, we specialise in providing a range of plumbing services across Sevenoaks, Kent and across London. We also offer emergency plumbing services in case you experience a plumbing problem, anything from something minor to a full plumbing breakdown. At Heat-Tec we aim to offer the very best plumbing solutions, no matter what your needs are, we are home to a team of qualified plumbing experts who can assist with your requirements. From a leaking tap to a blocked drain or major boiler work and installations, we offer our services across the local areas. When you choose our experts, you can trust that you're in the right hands, no job is too big or small.
We provide a range of plumbing services that you might need, no matter the plumbing problem, we can provide you with an emergency repair or installation, we also offer plumbing maintenance services. At Heat-Tec our team can be available 24 hours a day and include 24/7 emergency call outs. We also advise that you don't try to fix a plumbing problem yourself and always speak to a professional.
Our team can deal with a range of issues no matter the time or day or night:
Plumbing services
Emergency plumbers
24 hour service
Our Plumbing Services
We offer the following plumbing services:
Leaking taps and blocked drains
Gas work and boiler services
Bathroom installations and repairs
Immersion heater services
Burst pipes and leaks
Plumbing repairs and maintenance
We can help with drainage systems including installations and repair work, both external and internal solutions, we can also install sanitary ware, taps, sinks, toilets and urinals in public buildings and commercial properties.
The team of plumbers at Heat-Tec are highly experienced and qualified when it comes to dealing with a number of tasks, you can trust that you are in safe hands. Our professional plumbing services cover the local area and also include call outs, whatever your requirements we can help you.
What to Look for in a Plumber
When looking for a local plumber, we recommend that you consider these points:
Reviews
Online reviews are great for checking whether or not your chosen plumber is as good as they make out that they are. As with online reviews, there may be a few negative reviews, but while you shouldn't let them put you off, you should consider them just in case.
Qualifications
The important thing to check is that the plumber you are looking at has all of the right qualifications..
Experience
While qualifications are important, plumbing experience is necessary too, we are experienced plumbers and will be able to provide a quick and thorough solution to your plumbing issues.
Insurance
Insurance should be at the top of your list for things to look out for when hiring a plumber, most plumbers will be fully insured and can support any issues or damage that may occur during work.
Accreditation and certification
You should check that your plumber is registered with the right awarding body and that they can legally carry out plumbing services at your property. If you need a plumber to carry out work that supports gas, like a gas boiler, then they will need to be Gas Safe Registered. This accreditation will need to be renewed every 4 years and will ensure that your plumber's industry accreditations are up to date.
Costs
When hiring a plumber the cost will influence your decision on whether to go with them or not, if they aren't clear about the pricing before they carry out the work then they could charge you more than you were ready to pay. You should ask the plumber to price up the work before they start, this way you can check the pricing.
Do You Need a Plumber? Contact Solutions Plumbing and Heating Today
At Heat-Tec, our team of 'plumbers Bromley' come with a wealth of experience and with this in mind, we can provide you with a free, no obligation quote for any plumbing related jobs that you need help with. Having been providing plumbing services across the local area for a number of years, we come fully equipped with all of the necessary skills and knowledge. We will find a solution to your needs or problems and when it comes to plumbing, we ensure our plumbers carry out work to the highest standards. So if you require plumbing maintenance services or a replacement or repair service in the local area including Bromley, Kent and across London, please get in touch with Heat-Tec today.
From leaking pipes to boiler repairs, at Heat-Tec we should be your first choice when it comes to all of your plumbing requirements. For more information, please call our team today.