Central Heating Services in Beckenham
For central heating services in Beckenham, look no further, the team at Heat-Tec have you covered. Should you be looking for a replacement or a brand new central heating system in the Beckenham area, look no further and simply call our team today. As well as a full installation service, we can also assist you with choosing the best system for your requirements. We can also help when it comes to the tools and equipment needed for a stress free installation process.
The central heating work we provide is carried out by a team of fully trained gas safe registered engineers, so you can trust that you're in safe hands when you choose Heat-Tec. We have a wealth of experience when it comes to working with heating systems, so should you be a homeowner, a landlord or a business owner in Beckenham, when you choose Heat-Tec, you can guarantee that you'll receive a high quality service.
Central Heating Repairs and Maintenance
Should you be experiencing a problem with your heating system in the Beckenham area, the heating engineers at Heat-Tec can provide a selection of repair services for your system, this can include radiator repairs, replacements, thermostat repairs and replacements, valve repairs and replacements, as well as much more. So if you are suffering from any of these issues, then get in touch with Heat-Tec today. One of our professional engineers can visit you property and assist, we also provide annual servicing in Beckenham. All of our work is carried out by our gas safe registered engineers who will come and thoroughly check your system, ensuring that there's no issues and that the system is running safely.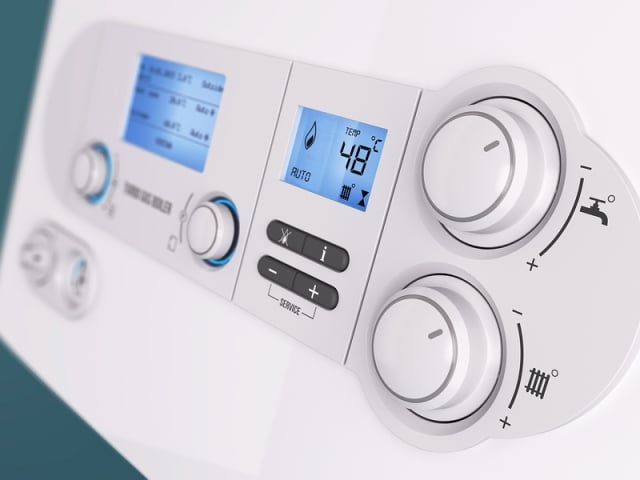 Central Heating Systems & Temperature Controls
At Heat-Tec we understand that when it comes to quality heating systems for our customers, that's why we offer a selection of systems and temperature control systems. We can install radiators that come with a range of control systems including manual radiator valves, thermostatic valves and lock shield valves, all providing you with a range of controls which can give you the best from your radiators. Controlling the main heating systems can be done through timers, individual room thermostats, programmers, analogue control systems, digital control systems and smart control systems. So if you're in Beckenham, choose Heat-Tec, we'll ensure that you receive the best service for your home, our trained engineers can come out to your property and select the best heating system for your needs.
Call on Heat-Tec for all your Central Heating needs
If you require central heating in Beckenham, the call Heat-Tec today, we believe in 100% customer satisfaction which is why when we agree on a price for work, that's the price you'll pay, there's no hidden extra costs. So if you need a repair, servicing or installation of a heating system in Beckenham or the surrounding areas then get in touch with Heat-Tec on 020 3369 8682 and one of our professional and fully trained gas safe registered engineers will be happy to help with all your central heating needs.
As well as central heating installations in Beckenham, we also offer an installation service throughout Croydon, Bromley, Mitcham, Orpington, Caterham, Sevenoaks and the surrounding areas.