5 Tips For Finding The Best Plumber Near You
In Need of a Plumber? Follow our Top Tips for Finding the Best One 
When it comes to finding a plumber, you'll need one who is professional and friendly. You want someone with the skills necessary for any plumbing job from repairs or installation of new equipment – but how do find out which ones offer these services at what price? There are lots of options out there on different pricing models (fixed vs hourly) as well as quality service that will suit your needs perfectly!
That's why our team here at Heat Tec have compiled a list of 5 tips that should help make finding the perfect plumber much easier on your end! Feel free to read over our blog post to find out what our top 6 tips are, or you can take a look across our website for 'plumbers Bromley' as well as in areas such as Croydon and Sevenoaks. 
#1 Insured & Licensed 
This is probably one of the most important factors when choosing a local plumber to come to your home or commercial property. You need to find a plumber that is insured and licensed, if you don't you are leaving yourself open to having rouge tradesmen carrying out low quality work for high costs. Plumbers who take their jobs seriously will be insured up to a certain amount, this means should any problems arise whilst work is being carried out they will be covered for the damage. 
This only goes for things they are working on, the insurance cover does not cover damage that occurs because of issues already established uncovered by your plumber. 
#2 Local or National
When it comes to hiring a plumber, there are many things you should consider. Local or national companies offer high-quality services but having the expertise of someone who knows your area can be incredibly beneficial for businesses like yours in terms of getting problems fixed faster and more efficiently than if they were outsourced from afar without any understanding about what was going on around them at all times!
Hiring a local plumber is the way to go if you want affordable prices and quick responses. National companies may not be able to get their work done in time for your job, so it pays off by getting an experienced professional who knows what they're doing right when there's an emergency! You'll also find that most people are keener on keeping costs low because of this consistency across all jobs – nothing can break them financially unless something goes wrong which means better service overall. There are several pros and cons to both.
#3 Pricing & Quotes
When you need a plumber, the person who comes to your home must be experienced and knowledgeable. They will offer an outline of pricing before doing any work so there are no surprises later on when things get more complicated than expected or different parts arise during installation which brings up additional charges due to directly related back-to-back labour costs. A good measure for determining whether this individual would be the right choice in terms of customer service has been taken into account as well – because what counts here becomes how quickly they respond whenever called upon; not only their skill set but also personality types suited towards working closely alongside clients like yourself too!
When you call for an emergency plumber, the first thing they'll do is give a full diagnosis of your problem and then offer to estimate how much it will cost. They can also tell if other problems need fixing before starting work on this one piece so make sure everything's clear!
#4 Reviews 
If you want to find a plumber in your local area, one of the most important things that can be done is reading reviews. Not only will this give an idea as to whether the company or individual has positive and negative ones but also allows for comparison by seeing what others have said about their experience with them before deciding on who might best suit your needs if possible. It may seem like there would always be some kind of feedback from unhappy customers however when looked at correctly both positives along negatives come into play so it's essential not just rely solely upon these opinions without considering any other aspects too!
#5 Market Comparison
When it comes to plumbing, you may not know the differences between different plumbers near your home. But with a little research and understanding of how these companies operate, you'll be able to take one look at their website or social media account for any specific services they offer! Their site shows what kind of person works there; do they have awards on display? Is this particular business licensed by state authority as required in some areas?
Handy plumbers are always a good thing to have on speed dial. Whether you need one for when the house floods or bursts pipes, it's important to know if that person offers emergency 24-hour services so they can be reached at any time of day/night without having to book an appointment first!
Whether a plumber offers 24-hour emergency support might be a deciding factor for you, but if it isn't that is fine also. You can find one-off 24-hour emergency plumbers who will come out and fix the issue enough until your plumber will come out, this is however sometimes not possible.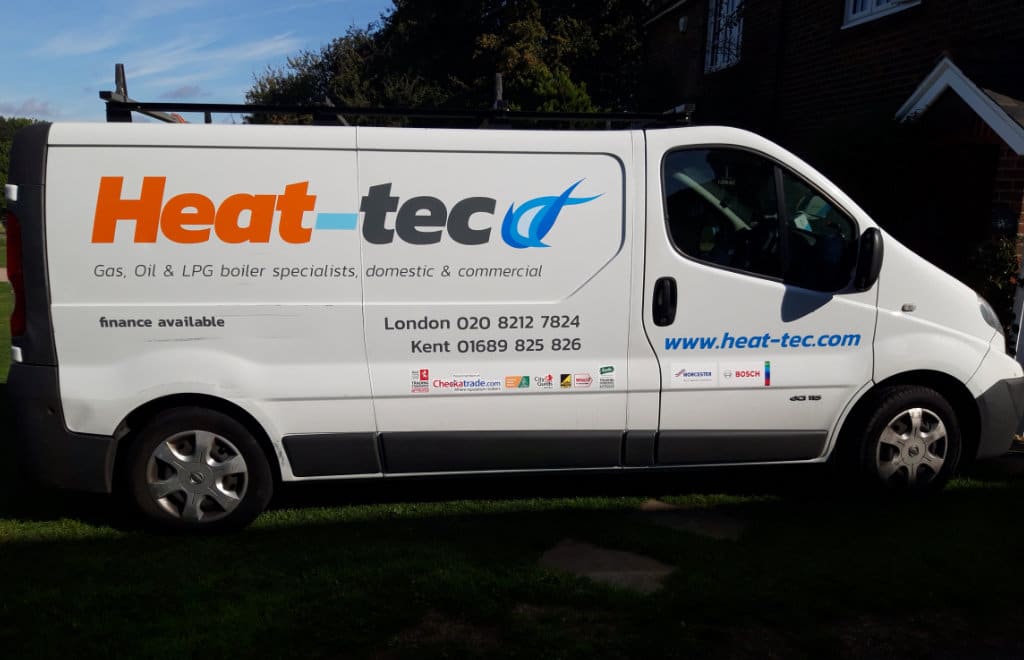 Get In Touch With Heat Tec 
If you're looking for a plumber, it's important to know what kind of plumbing services they offer and how much their prices are. You'll also want to find out about the experience level of your potential plumbers before hiring them for any work in your home or commercial property. 
We hope these 6 tips have been helpful when choosing the best local plumber near you! Contact Heat Tec today if you need help with anything else related to plumbing needs. For more information on our company and all that we do, be sure to check us out.