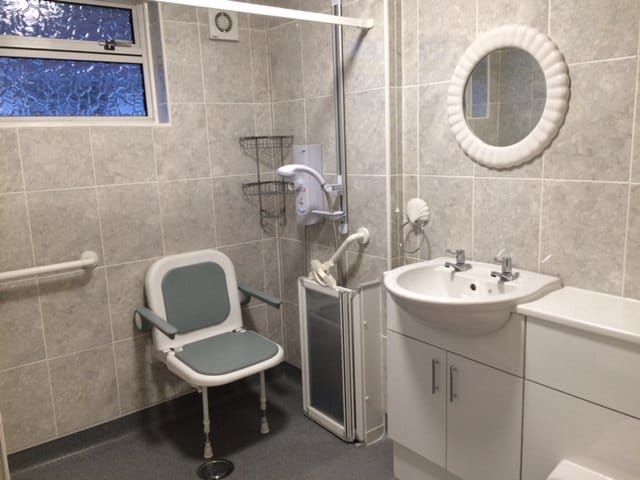 Bathroom & Toilet Adaptations
There are a lot of things that are taken for granted in life; having a table to eat on, a bed to sleep in, a shower to clean ourselves and a toilet to… you know, do your business. If you stop to imagine that these things are taken away or made difficult to access for some reason and things become a lot more difficult.
For thousands of elderly and disabled people in the UK, this is a reality every day. For some of these people, just getting to the toilet can be a real struggle without the help of someone else.
Let's stop for a second and think about the fact that, as people, we go the toilet around 8 times a day on average. Now amplify this even further by putting yourself in the scenario of someone needing to help you to the toilet 8 times a day and it's easy to see how difficult some people have it.
But this doesn't have to be the case. Bathroom and toilet adaptations are available to help people go to the loo without the need for assistance in and out each time.
Problems going to the loo?
Going to the toilet is a real problem for some people with disabilities or elderly people that require serious care.
Using functional rooms, such as the bathroom/going to the toilet, is the second biggest problem faced by families with a severely disabled child.
Combine this with the fact that bladder and bowl issues are the second most common reason why someone enters residential care and the problems going to the toilet faced by some people are clearer to see.
Of the 40,000 or so home adaptations undertaken under Disabled Facilities Grants on an annual basis, bathroom adaptations are indeed the most common – and that doesn't include simple adaptations like handrails or toilet seat changes.
Would you benefit from a bathroom or toilet adaptation?
Answering a couple of simple questions straight away will help you to determine whether you would benefit from a toilet adaptation:
Is it difficult for you to get on and off the toilet?
Do you currently use a riser recliner chair?
Do you struggle with any other day-to-day activities, such as peeling vegetables or turning the pages of a book?
Have you needed help getting on and off the toilet in the past?
If you answered 'yes' to any or all of the above, then a toiler adaptation might be the answer for you.
What adaptations are available for toilets?
A range of options are available for toilet adaptations, including:
Soft seat toilets
Grab rails
Bariatric seats
Bariatric benches
Horse shoe seats
Wash and dry toilets
Toilet adaptations can give you the independence you need to live life more freely and effectively, without the need of ongoing support each time you need the loo.
Other home and bathroom adaptations are available to assist those who struggle with other day-to-day activities, such as getting up and down the stairs or having a shower.
Further Information
Not only can these types of adaptations help you to use the loo in a more comfortable, less-humiliating fashion, they can help you to save money on home carer fees in the long-run. More independence and dignity undoubtedly mean a better quality of life for those that would usually rely on someone else for help.