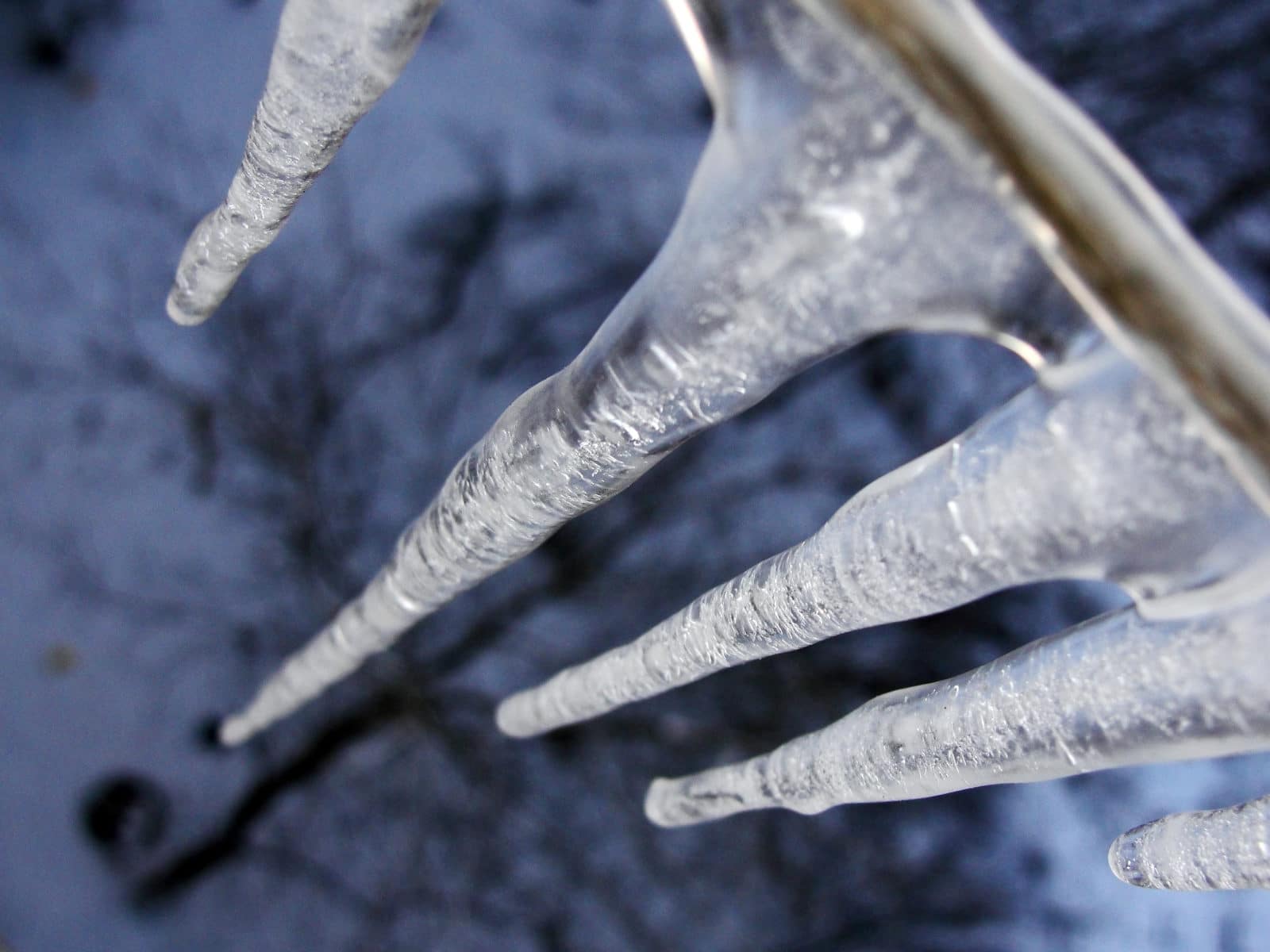 How to Prevent Frozen Pipes
With winter well and truly setting in, have you started to feel the chill yet? With the weather getting colder and December fast approaching, now is a good time to think about your pipes and how you can protect them from freezing or even bursting during the winters. As plumbers we have compiled together a few things that you can do to prevent your pipes freezing this winter.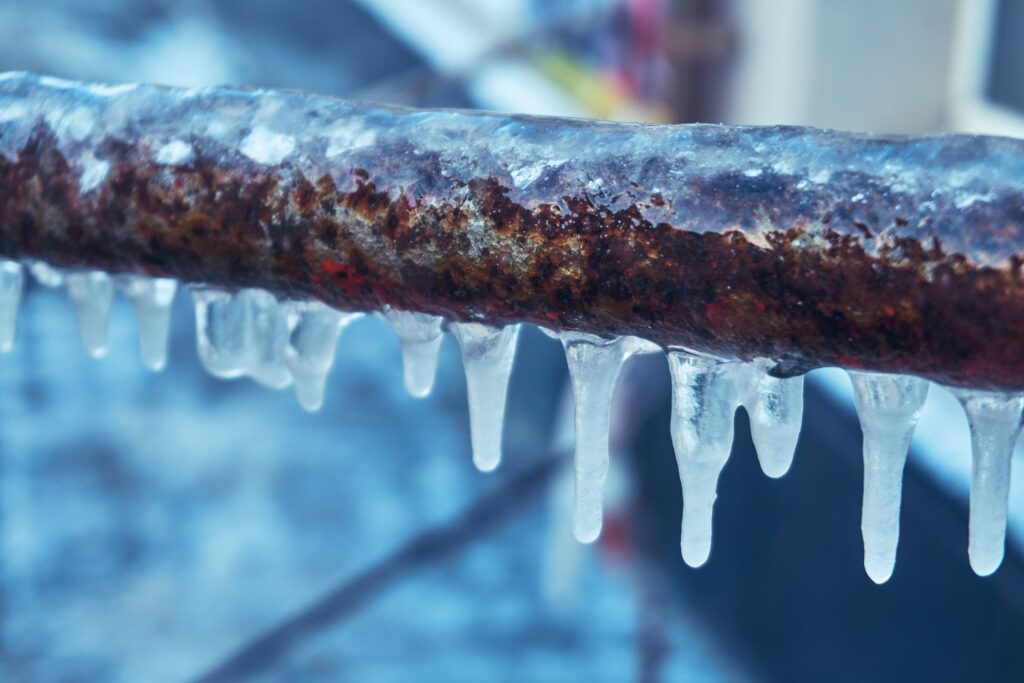 How To Prevent Frozen Pipes
Take Care Of Your Outside Pipes
Outside pipes can regularly freeze in the cold weather, if you can isolate the water supply to the outside tap with an internal shut off valve, then this will help to prevent problems from occurring.
Use Insulated Foam Sleeving
Pipes in lofts, basements or outside are the most likely pipes to freeze as these areas aren't heated. They also tend to lack insulation, but you can change this by insulating them with foam-based sleeves. The thinner the pipe is, the thicker the insulation will need to be, as thinner pipes are more likely to freeze than thicker ones. It's important to make sure that there are no gaps at valves or bends.
Don't Insulate Underneath Your Tank
This is important if your tank is in the loft. Your loft will be even colder if its floor is insulated, as this will be blocking the heat that normally rises from the room below. If you can avoid it, don't insulate the underneath of your tank – but do insulate the top and sides to prevent the heat from escaping.
Fix Dripping Taps
If a dripping tap freezes over, the water in the pipe can also freeze, which creates a blockage. Make sure to replace washers on taps regularly to avoid them from dripping; a plumber should be able to carry this out for you.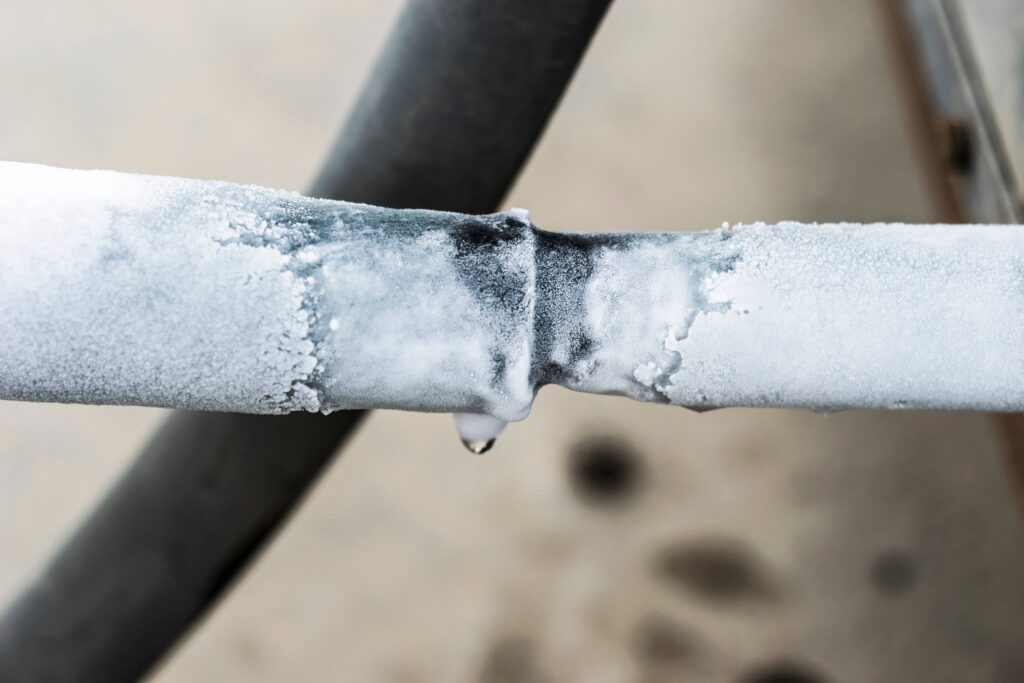 Get Your Boiler Services
If you haven't already serviced your boiler ready for winter, there's no time like the present. Having your boiler looked at by a professional plumber is the best way to protect it against breakdowns.
Leave Your Heating On
If you're lucky enough to be escaping to somewhere a little warmer this winter and leaving your house to fend for itself, consider leaving the heating on at a low temperature. While turning it off completely will save you money, you could end up regretting it if a pipe bursts and causes expensive damage to your home. While you're away, leaving your loft hatch open is also a good idea as it allows heat to circulate around your tank and pipes. If your home is going to be unoccupied for a long time, consider turning off the water at the stopcock and draining down the system so there is no water left in the pipes. You may also want to ask a friend to check the house regularly.
Seal Cracks and Holes
Using caulk or spray foam insulation around cracks and holes that form in walls or floors that pipes run through helps prevent cold air from getting to the pipes. Ideally, cracks and holes should be filled in both the interior and exterior of your home where pipes may be affected.
Find Your Stopcock
The most important thing to know this winter is where your stopcock is, so if the worst does happen then at least you can turn your water off. Most homes have both internal and external stopcocks. The external stopcock controls the flow of the water main that connects the supply pipe to your house to the one that supplies the rest of your street. External stopcocks will be located outside your property. An internal stopcock will shut off the flow of water to your property to allow for repairs or burst pipes to get taken care of without excess water damage. The internal stopcock can be found in a variety of places around the home and it's important to know where it is before disaster strikes. The most common places an internal stopcock is found is the bathroom, under the kitchen sink, by the gas metre, or in a utility room among other places..
What to do When your Pipes Freeze
No matter how much you try to prevent it from happening, sometimes having your pipes frozen during winter can be unavoidable. Typically, only a section of the pipe will freeze, rather than the whole thing, which can make the problem area difficult to locate. Start by shutting off the water with your stopcock and contacting a reliable licensed plumber so that they can locate the frozen section. If the pipe hasn't cracked or ruptured, apply heat until the water pressure is restored, checking all the taps in your home to ensure that none of the others is showing signs of freezing.