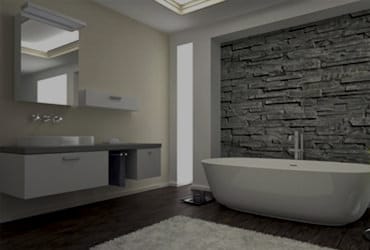 Creating Bathrooms That Are Arthritis-Friendly
When it comes to bathrooms, it's important to take into consideration the different aspects of them when designing and installing bathrooms for people who suffer from arthritis. For people who suffer from arthritis bathrooms need to be safe and comfortable for them to use.
The UK is already home to around 10 million who suffer from some sort of arthritis, with the population continuing to age and exercise levels declining year on year, the problem is set to keep growing. Lack of exercise and age are the two main aspects associated with the disease.
What Does It Mean for Installers
Experts are warning of what they're calling an imminent arthritis epidemic and due to the increase of the disease in people, the demand for adaptations in the home is also massively increasing, especially in the bathroom. The need for adaptations is expected to continue growing especially with the promotion of independent living in people of all ages and disabilities.
In June this year, it was revealed by the results of the accessible housing survey that more than one million people in the UK are planning to have disabled adaptations made to their bathroom. With most people stating that they planned to have them installed either immediately or within a few years.
By choosing an appropriate and qualified bathroom installer they can work with you to assess the space you have available and help create spaces that are appropriate and meet the diverse needs of people who suffer from arthritis. An experienced bathroom installer who specialises in disabled adaptations can help evaluate each aspect of the traditional bathroom to make it suitable for people who suffer from the condition.
What Makes a Bathroom Arthritis-Friendly
Mobility Aids
These are devices that aid in the mobility of people when using the bathroom, these can include things such as grab rails and bars, which are both critical design elements in bathroom design for people that suffer from the condition. These aids should be installed around toilets, baths, basins and in and around shower areas to make them more accessible. These mobility aids need to be strong enough to support heavy loads, and are usually designed to hold up to 100kg. Good quality bathroom aids are typically designed out of UPVC, as they provide strength, are hygienic and easy to clean.
Washing Zones
These can vary in options, with walk in baths being the most obvious option but these usually depend on budget due to a higher cost. A more cost effective alternative is level access wet rooms; these remove any potential trip hazards and make the most the space that's available in the bathroom. When selecting a shower model, it's important to consider peoples limited dexterity as they will need options that have easy buttons to control temperature and flow.
Toilets
The most common and cost effective disabled adaption for toilets is raised toilet seats, these make it easier for people who use it to get on and off with ease. Specially adapted toilet chairs can also be used to allow easier access to toilet facilities. Not only is the toilet an important thing to think about but the flushing mechanism is too, levers are usually the best option for people who suffer from arthritis as a firm grip isn't needed to flush it.
Washbasins
When it comes to washbasins the main disability aid to consider is the taps. People who suffer from arthritis will have limited dexterity and will find it difficult to turn the tap on and off, the best option to provide ease of use would be level taps.
Individual Needs
The most important thing is to design a bathroom that is welcoming and safe for everyone to use, by having a bathroom that includes the right adaptations allows for people who suffer from arthritis to enjoy the benefits of independent living. When it comes to designing and installation a one size fits all isn't the answer, everyone who suffers from arthritis will have different ranges of mobility. Using a disabled bathroom adaptations specialist will help you assess the bathroom space you have available and what adaptations you need to suit your needs.