New Boiler Installations & Replacements in Bromley
For quality boiler installations in Bromley, call Heat-Tec today for a FREE NO OBLIGATION quote: 020 8212 7824
Heat-Tec offer our boiler installation service to both domestic and commercial customers throughout the Bromley area. As a company, we have achieved an accreditation with Vaillant as an improved installer and we are recognised as a Worcester Bosch accredited installer too. 
We have years of experience when it comes to plumbing and the fitting of new boilers in homes and commercial properties. In our time of operation, we have developed an excellent reputation in the Bromley area for the quality of service we provide. Our boiler installations are recognised locally, with a lot of our work coming from word of mouth.
Whether you are looking for a boiler replacement or a brand new install, no job is too big or small for us. We offer excellent rates on all boiler installations, ensuring the quote you receive is the price you pay. No hidden costs or secret charges you don't no about. We are an honest company looking to create safer, more efficient homes for people to live in.
Boiler Servicing & Maintenance in Bromley
One of our main beliefs at Heat-Tec is continued maintenance of a boiler through annual boiler servicing to help prevent boilers breaking down. That's why we offer boiler servicing throughout Bromley, to help our customers get the most out of their boilers. Our boiler servicing can ensure your boiler is running smoothly and how it should be, it can also help to identify any issues with your boiler before they turn into expensive boiler repairs problems or breakdowns. When you choose Heat-Tec for servicing, a gas safe registered engineer who is fully qualified will carry out an inspection of your boiler, so you know you're in safe hands. When it comes to servicing in Bromley get in touch with Heat-Tec.
We have served customers throughout the Bromley area for a number of years, and have serviced many boilers over this time. Maintaining your boiler through undertaking in a regular boiler services, can help to save you money by avoiding a costly boiler breakdown and also gives you peace of mind that your boiler is safe to use. With all boilers serviced by our gas safe registered engineers, you'll be in safe hands when you choose Heat-Tec.
When having boiler servicing carried out by our boiler specialists, they will provide a service on your boiler in or around the Bromley area, then be sure to get in touch with Heat-Tec. We also provide boiler installations and boiler repairs.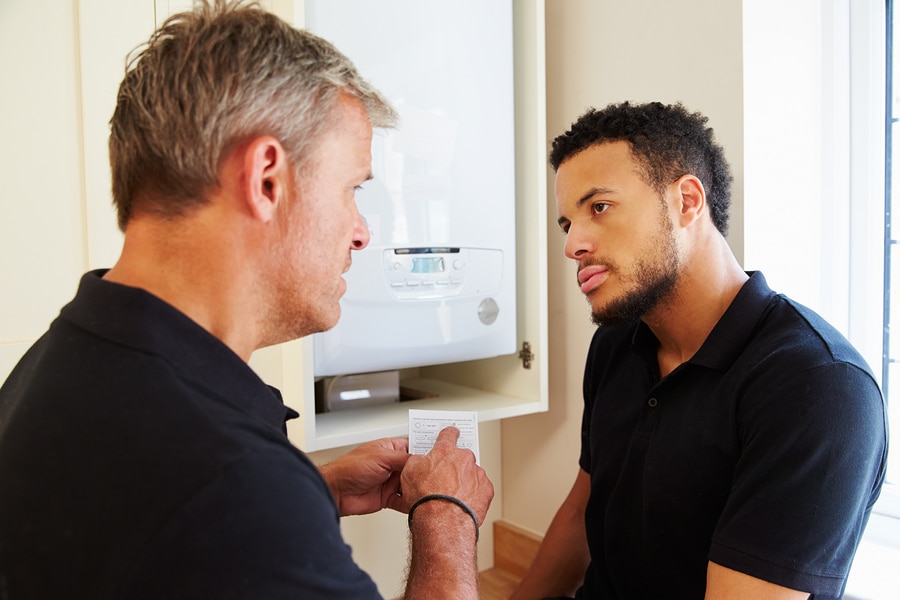 Central Heating Installations
Here at Heat-Tec we offer installation and repairs of central heating systems to homes and properties throughout the Bromley area. Whether you're looking for replacement system or an installation of a brand new boiler and you're based in the Bromley area, simply get in touch with Heat-Tec and we'll be more than happy to help. Our heating experts will help you choose a central heating system that best meets your properties requirements, we supply all the parts and equipment to provide you with a hassle and stress free installation service.
When you choose to use Heat-Tec for central heating work you'll be in safe hands; we only use fully trained and gas safe registered engineers and we also offer a range of boiler deals so you can rest assured that you won't be ripped off. We have experience in working with a range of central heating systems, so when it comes to your heating system don't hesitate to get in touch with Heat-Tec. If you're a homeowner, business owner or landlord in Bromley or the surrounding areas; and you're looking for a heating expert get in touch with Heat-Tec; we provide the same great high quality service to all of our customers.
Types of Boilers
LPG Boilers
Our team are no strangers to LPG boilers, and we've been providing LPG boilers to clients throughout Bromley and the surrounding areas for many years. We love what we do and we feel that our passion shows in each and every one of the LPG boilers and boiler services that we provide. We also pride ourselves on the high level of service that offer alongside all of the LPG boilers and services that we offer, and on the fact that we continuously go the extra mile for our customers in Bromley, time and time again. It's scary to think that the cost of providing heating and hot water accounts for almost 60% of your annual energy bills, but don't worry! There is a wide array of highly efficient LPG boilers available from reputable manufacturers which can help to reduce your energy costs by a huge amount.
Our team are also able to install, repair and maintain LPG boilers in Bromley. If you'd like additional information on the LPG boilers that we offer, be sure to get in touch with our experienced team today. We'd love to hear from you and assist you in any way we possibly can.
Oil Boilers
An oil boiler mixes oil from the properties oil supply with air in order to ignite the burner. This then provides heat that goes to the heat exchanger. The heat exchanger, is a tight copper pipe that is exposed to the heat of the flame. This is created by burning the oil and air mixture together. By doing this, the heat exchanger then transfers the heat to the water supply. The heated water will then flow through the pipes and radiators, providing hot water and heating throughout the property.
Call us at Heat-Tec today to have your new oil boiler installed by a reliable, reputable, and professional team. We will work with you to find the best day and time to install your new boiler in your Bromley based home.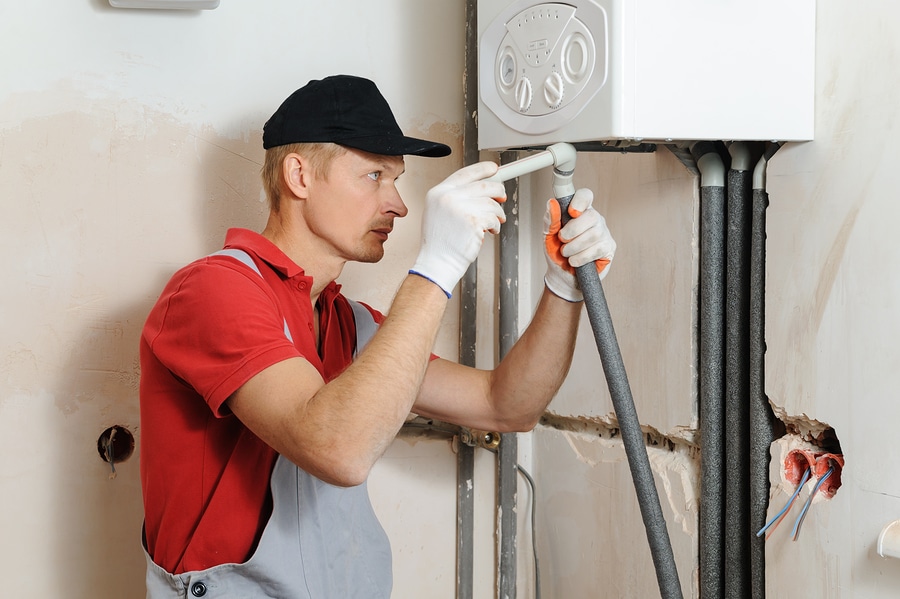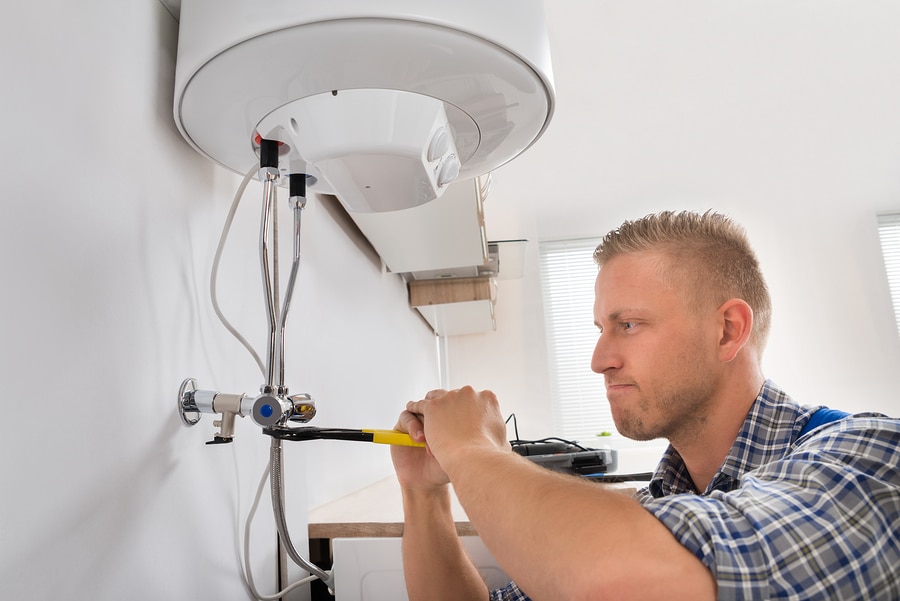 Immersion Tank Installation
Immersion tanks are not like a traditional combi boiler system which heats both hot water and runs the heating systems, immersion tanks only run the hot water system. They are still highly popular as a hot water heating system and are regularly used a either a main water heating system or as a backup heating system to many properties in the Bromley area. At Heat-Tec we offer immersion tanks as we believe in the great benefits they offer as hot water system. Modern tanks use thermostatic controls which automatically turn off the tank when they reach a certain temperature, coming with a well insulated jackets they keep hot water warm for several hours after heating it up. Their ability to be turned off at the flick of a switch when not in use, can help save you or your business money.
Boiler Finance
With replacements, repairs and installations becoming more and more costly, broken boilers can be very pricey. At Heat-Tec our plumbers can support you with the expense of new boiler prices and provide finance options to make sure everything is working correctly and you can continue with your day to day life with no interruptions.
What is involved with new boiler finance?
A range of boiler deals and pay monthly services can be evaluated in relation to your needs so you are provided with the best product for you. An assessment will be carried out and a new boiler discount solution recommended to suit your requirements.
Who is entitled to apply for this service?
Heat-Tec's product and services are available to homeowners and commercial property owners, after a status assessment a low cost finance product will be chosen and installed, guaranteeing your boiler needs are met.
Why should I choose Heat-Tec's boiler finance services?
The team at Heat-Tec have years of experience when it comes to boilers and heating systems, being Gas Safety Registered Engineers means that we can ensure all of our products and services are safe. Our knowledgeable technicians will advise and provide only the best quality solutions when it comes to heating systems, boiler installations and repairs and boiler finance products.
How do I enquire about this?
Simply contact one of Heat-Tec's friendly colleagues today and we will answer any questions or queries you may have.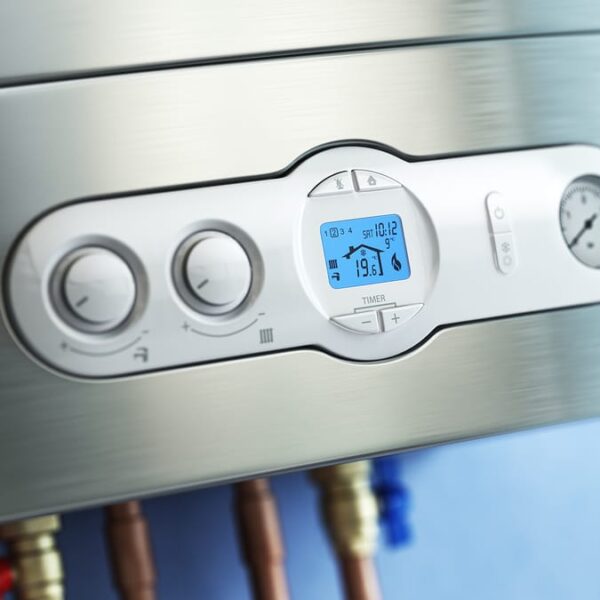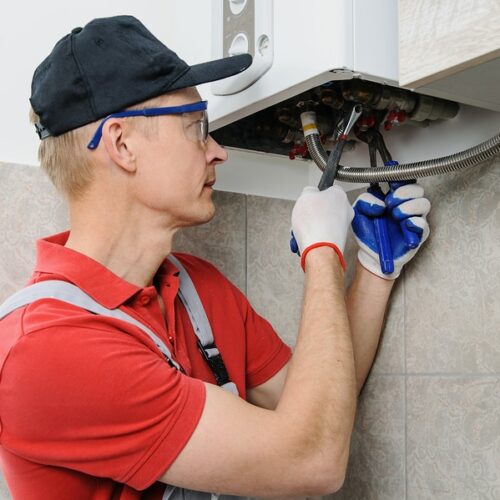 Boiler Accreditations
With many years experience providing a boiler installation service in Bromley, Heat-Tec has proudly become Vaillant and Worcester Bosch Group accredited installers. To achieve these accreditations we had to meet a strict set of guidelines outlined by the manufacturers.
We are obliged to provide FREE NO OBLIGATION BOILER INSTALLATION QUOTES and only use Gas Safe Registered Engineers to carry out any of our work. Rest assured, when you choose Heat-Tec for boiler installations in Bromley, you'll receive both a high quality boiler and a personal service.
What to consider before purchasing a central heating boiler
Call today to book your Bromley Boiler Installation
For boiler installation in Bromley, we encourage you to get in touch, as well as a quality installation, we'll also provide competitive boiler prices. For an installation quote over the phone and book a suitable time and date for you to have your new boiler fitted, call us today on 020 8212 7824 for a free no obligation quote.
We also provide our boiler installation, repair, maintenance and servicing in Beckenham, Croydon, Caterham, London, Mitcham, Orpington and Sevenoaks.