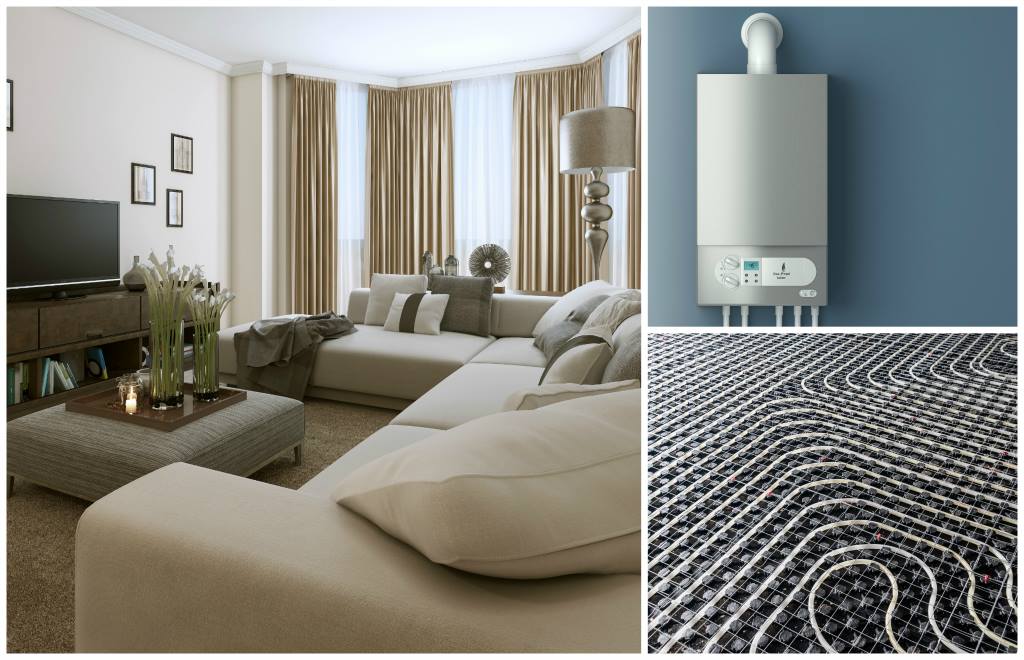 Underfloor heating, cost, installation and running – an experts guide
Looking for an efficient heating solution that's better than conventional radiators? Underfloor heating could be your answer. Here's an experts guide to everything you need to know about underfloor heating.
Underfloor heating is now more accessible to more properties and budgets than ever before, so what do you need to know before considering this smart alternative to the old-fashioned radiator? West Wickham based Heat-Tec are experts in installing underfloor heating (UFH for short), company founder Dave Lawson shares his knowledge on underfloor heating here. 
Even heat distribution
The best benefit of installing underfloor heating is the way it heats your room. A true radiant heat system like UFH heats your room evenly from the floor up to the ceiling, where conventional radiators heat areas of your room from a set point wasting heat at a high level. You will find an even temperature distribution across the entire room.
To maintain the same level of comfort you had before, be prepared to lower the temperature of your thermostat by a few degrees too. You may find your old radiators were wasting heat to reach the desired temperature on your thermostat.   
It saves on bills
If you go for a water-based underfloor heating system that uses your boiler there are money-saving benefits to reap. When installed the underfloor heating system requires the water to be heated to a maximum of 50°c. Compare this to the 70°c to 90°c needed to heat most radiators and you'll immediately see less energy use and a decent saving on your heating bills.
It saves on space
With underfloor heating, you'll find more interior design options are suddenly available to you, with no need for radiators on the walls your furniture can be placed wherever you like, and more style choices like sleek minimalist looks can easily be adopted.
You can fit it to an old house
With so many new builds now coming with underfloor heating It's a common misconception underfloor heating can't be installed on existing properties without major work being taken out. The main thing to consider is your floor height and if you have room to increase it. This will save from the more costly approach of lowering the floor height to accommodate. Fortunately, there are some excellent slimline systems available now like
You can also cool your house
Sometimes we find our UK houses are so heavily insulated we struggle to cool them in the summer heat, it's good to know then in this changing climate wet underfloor heating systems can actually pump cool water through the pipes, providing a cooling effect to the floor and the room above.
Underfloor heating installation cost
At Heat-Tec we've been installing boiler based underfloor heating systems for many years now and have seen the products improving in value and design year on year.
If you're based in West Wickham and looking at investing in an underfloor heating system then Heat-Tec's heating specialists have you covered for all your installation, repair and servicing needs.
All of our heating specialists are fully qualified and gas safe registered so you know you're in safe hands no matter what your underfloor heating needs are. So give the heating experts at Heat-tec of West Wickham a call on 020 8212 7824 or e-mail sales@pumpexpress.co.uk
As well as underfloor heating installations in West Wickham, we also offer an installation service throughout Croydon, Bromley, Mitcham, Orpington, Caterham, Sevenoaks, Beckenham and the surrounding areas. Get in touch with us to see how we can help.