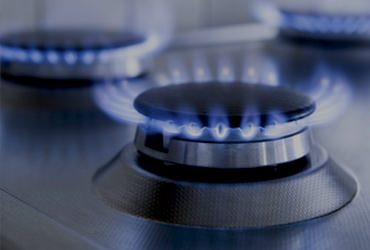 Gas and Heating Engineers Are Britain's Most Trusted Tradespeople
A recent study by HomeServe found that gas and heating engineers are the nation's most trustworthy tradespeople, with more than one if five UK homeowners choosing them as their tradespeople of choice. The poll concluded with gas and heating engineers coming out in first place, this was followed by electricians, plumbers, painters and decorators, landscape gardeners and joiners.
A Trustworthy Engineer
The most important attribute was the trustworthiness of gas engineers; homeowners believe them to one of the most trustworthy tradespeople in the UK due to the nature of the work they carry out. Engineers also ranked highly for honesty, reliability, quality of work and the qualifications they hold.
Greg Reed, chief marketing officer at HomeServe said "Before we let tradespeople have access to our homes, often for several hours, we obviously need to be completely confident we can trust them to do the job with competence and honesty. Hundreds of our engineers are working in homes across the UK every day, so we know how important this is to our own customers when they turn to us for help."
Choosing the Right Engineer
When it comes to choosing a heating or gas engineer it can be quite confusing with many out there it can seem quite daunting. With many looking and choosing because of how a business might look, it's time to think again; if you choose a business because it has a nice logo or branding or look good then it's time to rethink your choice of engineer.
Looks may be one thing and usually most people who have a nice-looking website are quality engineers but it's always important to double check. Even been rated the most trustworthy in the UK, it's always important to consider all options; make sure you check out reviews for independent sites or check word of mouth. With several major reviews sites, out there, there's no reason not to, it may seem like a hassle to check someone out (especially when you're in a rush) but make sure you do. Would you trust a roller-coaster operator who rushed through a safety check.
Being Recognised
An important aspect to consider when choosing a heating and gas engineer is to consider any accreditation's they may have. These could be with trusted companies such as Vaillant, Worcester Bosch, Trusted Trader and most importantly make sure they're Gas Safe Registered.
Jonathan Samuel, chief executive at Gas Safe Register, added: "Having any kind of work done can be stressful, and knowing that the person who is undertaking work is a suitably qualified professional like a Gas Safe registered engineer is a great help."
The study found that over 85% of homeowners deemed qualifications and accreditation's, to be an important consideration when choosing a gas and heating engineer. Trust is earned by choosing a company who has reputable accreditation's will mean you're choosing a company that adheres to strict guidelines set out by these recognised companies.