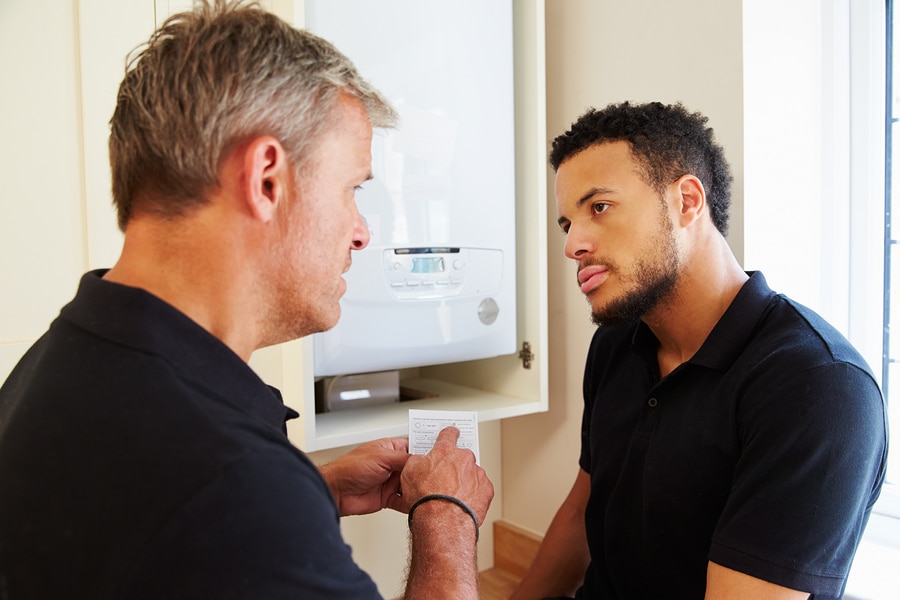 Different boiler types – which is best for me?
For those of you that are unsure about the different types of boilers, we have created this short guide to help you understand the differences. Whether you are looking to have a new boiler installed or you simply aren't sure what type of boiler you have at home, we hope to help you find the answer(s) you are looking for.
Boilers: What's the difference?
Find out more about the main boiler types, how they work, their advantages and what kind of homes they are best suited to.
Combi Boilers
A combi boiler (or combination boiler) is a central heating boiler and high-efficiency water heater rolled into one. Because combi boilers directly heat water from the mains when a tap is turned on, there is no need for a storage cylinder or tank in your loft or cupboard upstairs.
Combi boilers are considered to be one of the most cost-effective and energy-efficient systems out there, heating water instantly, rather than heating and storing in a tank/cylinder. Hot water is also delivered at mains pressure, meaning you can enjoy a hot, powerful shower without the need for a separate shower pump.
Compact options are available for smaller properties
Perfect for properties with little to no loft space
Hot water cylinder isn't needed, meaning extra space
No cold water storage tank means you can convert your loft into a room, should you wish to
No risk of pipework freezing in the loft
Less pipework usually means that installation is cheaper, but can depend on complications with the home.
System Boilers
For system boilers to work, they require a cylinder to store the hot water, although most of the other major heating and hot water parts are built into the boiler, meaning it is often quicker and easier to install. With a system boiler, there is no need to have a tank installed in the loft, meaning you can consider this option even when you have little/no loft space available.
System boilers are compatible with solar water heating systems, meaning added environmental benefits and lower energy bills.
Helps hot water flow in homes with multiple bathrooms
Hot water can constantly flow to a number of taps at once
Loft tank not needed, meaning extra space for conversions
Economical to run, helping to save money on energy bills
The built-in system components make the installation process relatively straight forward.
Regular Boilers
Regular boilers are often referred to as traditional or conventional boilers, or "heat-only" boilers, depending on who you speak to. They are ideally suited for homes which already have a hot water system that is linked to a hot water cylinder. Regular boilers require a cold water storage tank in the loft so that they can feed the cylinder and the tank that maintains the water level of the central heating system.
If the property has an old radiator system, then a regular boiler might be the way forward. We say this because older radiator systems often struggle to cope with the higher pressures that are delivered by a system or combi style boiler.
Ideally suited to homes which need hot water distributed to different rooms at once.
For homes with two or more bathrooms, regular boilers work well.
Where water pressure is low, regular boilers work well also.
They are compatible with solar water heating systems for a lower carbon footprint and lower energy costs.
How can we help?
Heat-Tec can help you to figure out what system you currently have in place (if you are unsure) and the best boiler to suit your demands in the future.
Our boiler installation specialists can help you to determine which boiler you need, talking you through your options to help you make an informed decision. After calculating the best system based on your property and your hot water/heating requirements, we will be able to provide you with a FREE custom quote. give Heat-Tec a call on 020 8212 7824 for a free no obligation quote.
If you already have a boiler that needs installing, we can provide you with a custom quote for this too. Heat-Tec offers installations throughout Croydon, Bromley, Mitcham, Orpington, Caterham, Sevenoaks, Beckenham and the surrounding London, Kent and Surrey areas.