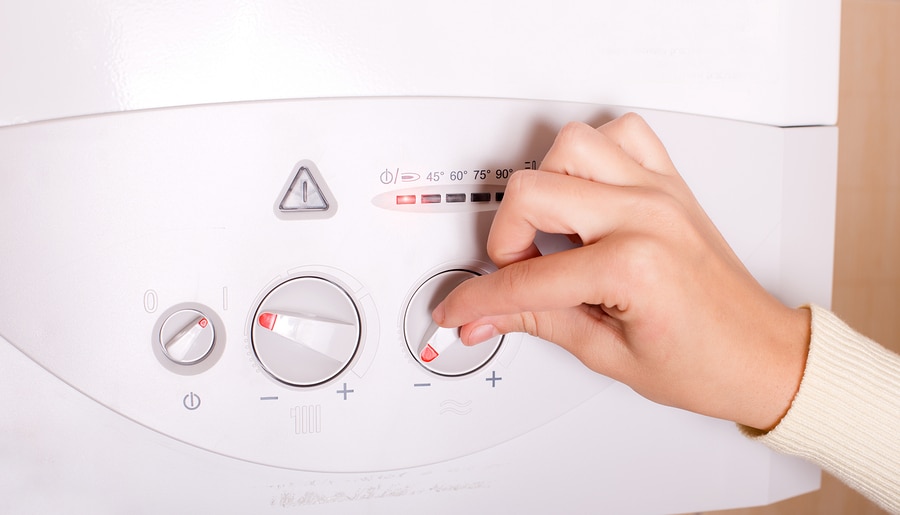 6 Reasons to Get Your Boiler Serviced Annually
Why should you get your boiler serviced?
Boiler servicing is something that is often forgotten about or ignored by those who think that problems won't occur (or at least hoping they won't). The issue with that is, if you don't have your boiler serviced on an annual basis, you could be leaving yourself open to more problems in the future. Whatever your reasons for not having your boiler serviced recently, we're here to tell you why you should have it serviced on an annual basis. Let's begin!
1. Catching Problems
You might be under the impression that your boiler doesn't get used much through the spring and summer months, but you couldn't be more wrong. Every day, hot water in your home will be used for washing up, baths, showers and general cleaning duties, along with a whole bunch of other stuff. Although your heating might not be turned on much anymore, it's important that you look after your boiler all year round.
Identifying any small problems before they turn into larger (costlier) issues is wise. Not only could it save you money in the long run, it will also help to keep your boiler running safely and smoothly. The longer small problems are ignored, the worse they will. We'd advise that you get your boiler serviced every year to catch any problems before they escalate!
2. Cheaper than a Boiler Replacement
A boiler service doesn't cost a large amount of money, despite what people may think. A replacement boiler, on the other hand, can be very expensive. Having your boiler serviced certainly costs far less than having your boiler completely replaced. Referring to point one; it's important that you identify small problems before they turn into much larger and more costly ones. Worst case scenario, your boiler isn't fit for use anymore and you need a new one. Finding money for a new boiler when you need a replacement one might be difficult, so the smart move to make is to get your boiler serviced annually and save yourself the heartache of having to fork out for a new boiler when it could have been avoided.
3. Saving Money on Energy Bills
Having your boiler serviced could save you a lot of money in the long run. If your boiler isn't working properly for whatever reason, it could mean that you are spending far more on your energy bills each month, without realising. Depending on what make or model your boiler is and how long you have had it, will ultimately depend on how efficient it can really be. Having your boiler checked to improve efficiency will not only mean you can save money, but will also mean that your boiler doesn't have to work as hard and will use considerably less energy, thus reducing your carbon footprint!
4. Legal Reasons
Calling all landlords – it is a legal requirement for you to service the boilers in properties you own, as well as all other gas appliances. As a property owner, it is your responsibility to make sure these annual checks are done each year for the safety of your tenants. Gas stoves, for example, are another of the gas appliances that should be checked on an annual basis, along with the boiler.
Gas safety checks should be carried out by a Gas Safe Registered engineer, as they are legally qualified to do so. Make it part of your yearly routine to have the gas appliances serviced in properties you own, or you could fall victim to a hefty fine if you neglect your duties as a landlord.
5. Health & Safety Benefits
We have touched on safety a couple of times throughout this article, but not in any great depth. For health and safety reasons, having your boiler serviced annually could be a life saver.
Did you know? 4000 people are admitted to A&E every year with carbon monoxide poisoning, according to the Department of Health. The symptoms that usually present themselves (headaches, nausea, breathlessness, dizziness, collapsing and lack of consciousness) are often assumed to be other common illnesses or infections. For that reason, it's vital that you get you boiler serviced so that an engineer can check if it's running safely and smoothly.
6. Keeping your Warranty
Your boiler warranty will usually only apply if you continue to have it serviced each year. If your boiler isn't serviced every 12 months, your warranty may be void. If it does then break down, you won't be covered under warranty and won't be able to claim for any repair work that may be required.
Check the terms and conditions of your boiler warranty. If it requires you to have your boiler serviced annually, this is just another of the reasons why you should mark it on your calendar every 12 months.
---
Has your boiler been serviced this year?
If your boiler hasn't been serviced in the last 12 months, you should consider booking it in. All of our heating specialists are fully qualified and gas safe registered so you know you're in safe hands no matter what your underfloor heating needs are.
Give the heating experts at Heat-tec of West Wickham a call on 020 8212 7824 or e-mail sales@heat-tec.com